Online Tournaments: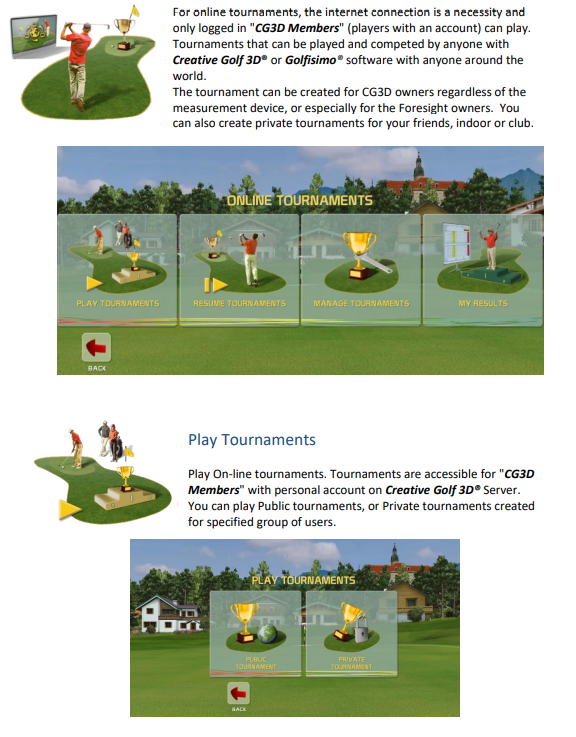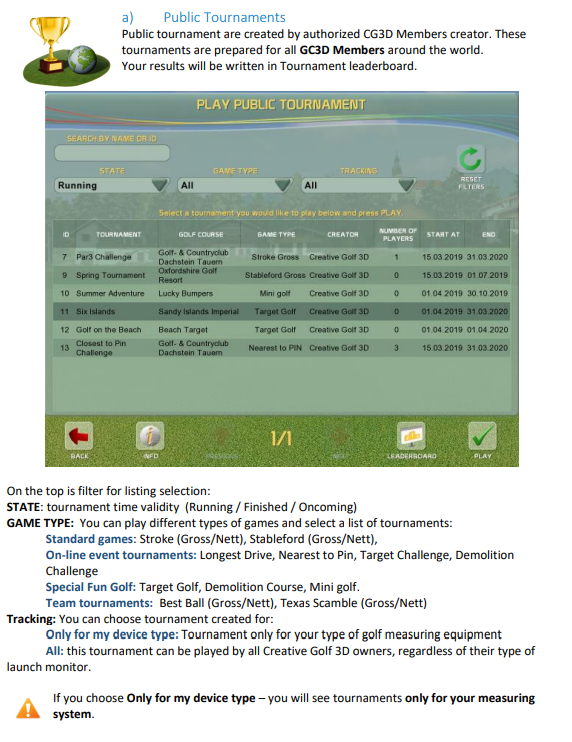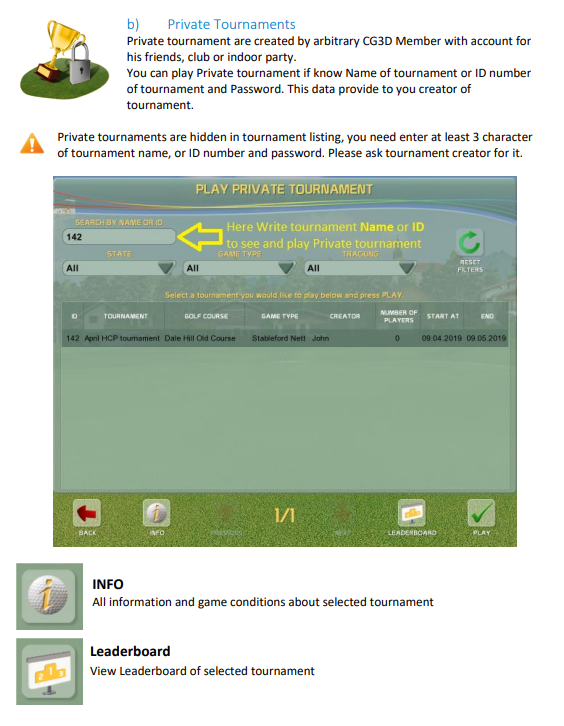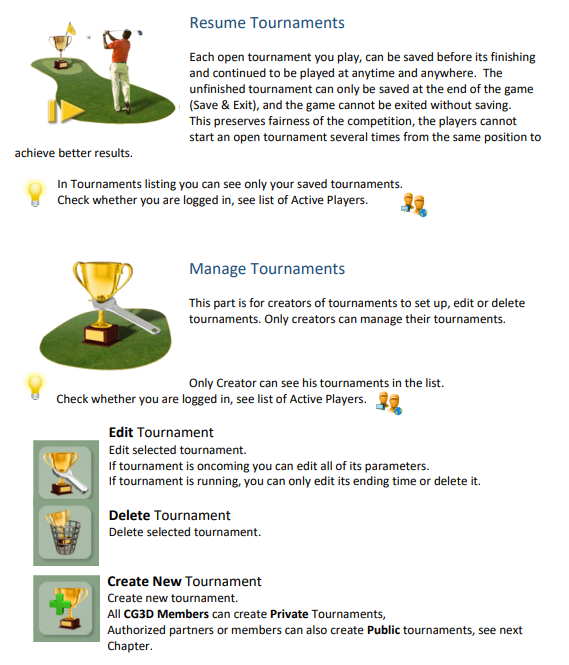 Create New Tournament
For creating a new tournament, you have to be logged in with your account. You can set up a tournament with any type of game, and you can also set conditions, golf course and so on.

All CG3D Members (with an account on the Creative Golf 3D® server) are allowed to create Private tournaments. The tournaments can be joined and played by all logged in players who know the tournament name (at least 3 character) and its password.

*Therefore, as a creator, remember the Name of your created tournament and its
Password. If receive this password by e-mail, provide it to your friends to playing your
tournament.*

For creation of Public tournaments, it is necessary to have the "Authorized Tournaments Creator" status. Requests for this status have to be sent by an e-mail to cg3d.support@datacrea.sk.
Edit and Delete Tournament
Only the creator can edit or delete the tournament.

If the tournament has not yet begun (the start date of the tournament has not yet occurred), it is possible to change all tournament items.
If the tournament is already running, it is only possible to extend its duration, i.e. to change the date of its end.

The creator can delete the tournament at any time.