Aiming and Handling of Game:
Direction to play / rotation
Default direction (scene view) of the shot on the tee is set to the flag (on PAR3 holes) or to the middle of fairway by optimal drive (PAR4, PAR5). In another position on course, the view and playing direction is set directly to the flag. You can change this direction by rotating view direction. Handling of rotation depends on the setting in Game Option 2 (View direction handling: one touch point/directional arrow icon).
One touch point: Touch the screen to point in the desired direction by mouse click or touching the screen; the scene will rotate in this direction. For directional arrow point, use left/right arrows for rotation.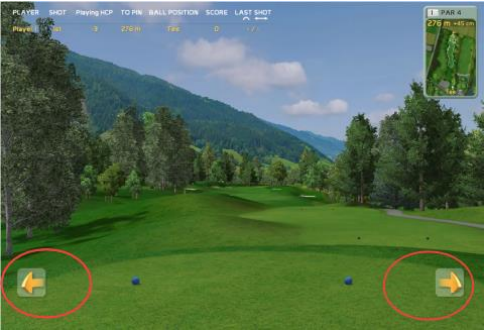 For finding out the flag position, you can use the following features from the MENU

Top View
Panel in top right corner of the scene provides information about the surface current player is playing from, distance from the pin and elevation between current position and the pin. Click on the panel to maximize Top View. Explore the map of played hole. Click anywhere on Top View to measure distances in the scene and/or change player view direction. This is another way to change the view and playing direction.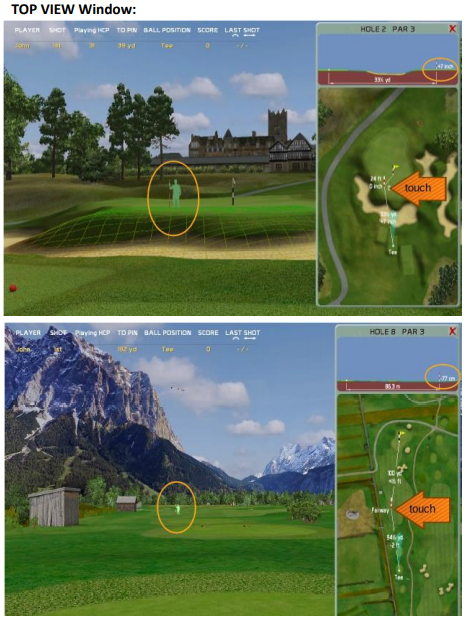 Using the Grid
In Game Option, you can set visible GRID - to show better plasticity of the terrain: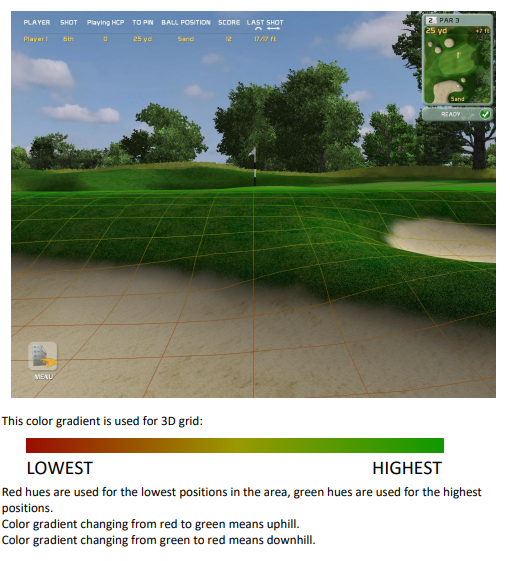 Help With Putting
Putting is improved with a new feature – possibility to rotate the scene view of the green to the direction of an ideal putt, which allows beginners to concentrate only on the strength of the putt. Direct shot increases the possibility of hitting the hole.
SHOW IDEAL PUTT - Without Camera Rotation: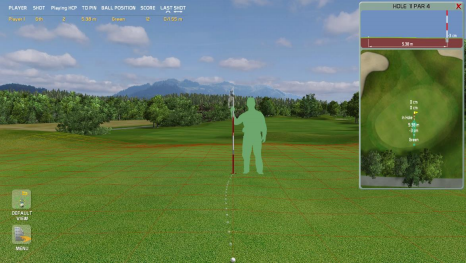 SHOW IDEAL PUTT - Rotate Camera to Ideal Putt Direction: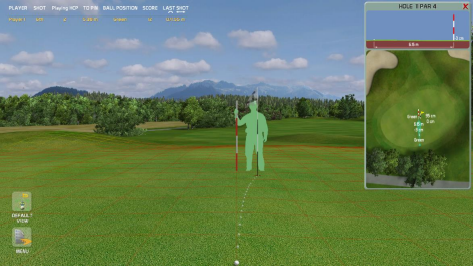 Setting Putt Helping Options