Select Active Players:
Before playing golf or fun games, it is advisable to create a list of potential players.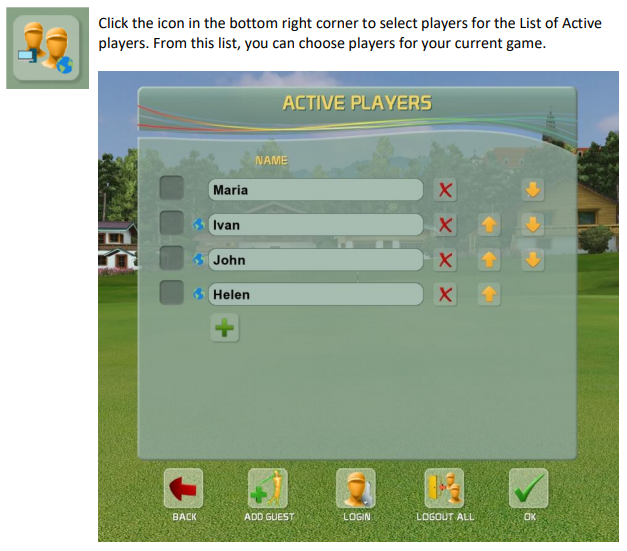 These Players can play as "Guests", or "CG3D Members" with personal accounts.
Guests can only play on a local computer, they can´t store their data on the cloud, only on the computer. When playing an Online Tournament (together with a member), their results will not be recorded on the Leaderboard on the cloud tournament server
CG3D Members have an account on Creative Golf Server and can login by their nickname and password on any computer with Creative Golf 3D®. They can play Online Tournaments, save open unfinished tournaments and games on cloud server, and continue playing anywhere.
Add Guest to Active Players List:

In case you want to play only on a local computer, and you do not wish to use cloud
services (storing games, online tournaments), it is good to login as a Guest. It is
necessary to enter the Name, Dexterity, Preferred Tee, or handicap.