Please be aware that this references the older way to Activate your Blue Dongle and Courses Associated to a dongled installation.
The New Online Activation process for Activation Codes is detailed on the
Creative Golf 3D & Golfisimo Download and Installation Guide
However, Proceed below if you are using a dongle to run the software:
Dongle Activation:
Dongle activation is adding a license to dongle by Product Key (PK). There are two possibilities how to start the activation (directly from Creative Golf 3D program or by using License Manager) and two possibilities for the activation process (online, offline).

Be sure the dongle is inserted into the USB port of your computer while playing. Without the dongle, activation is impossible and the game runs in a limited demo mode.
Starting activation from the Creative Golf 3D Program: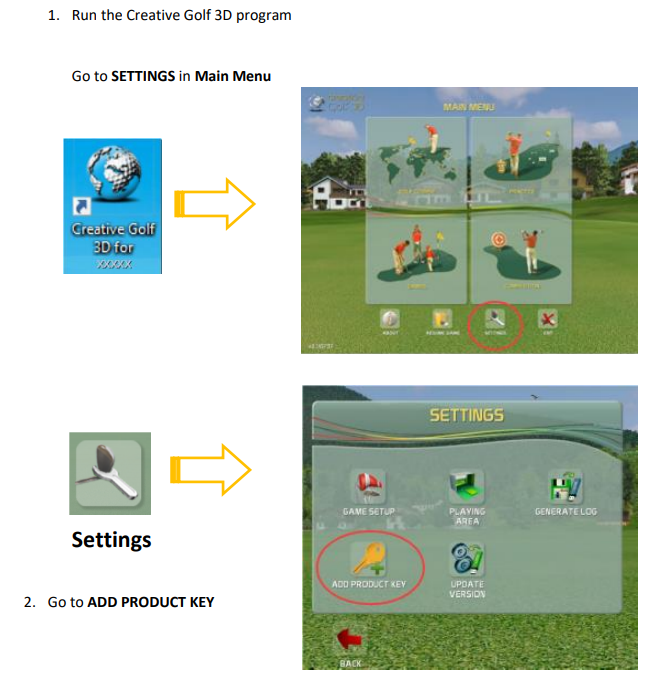 Starting activation by the License Manager program: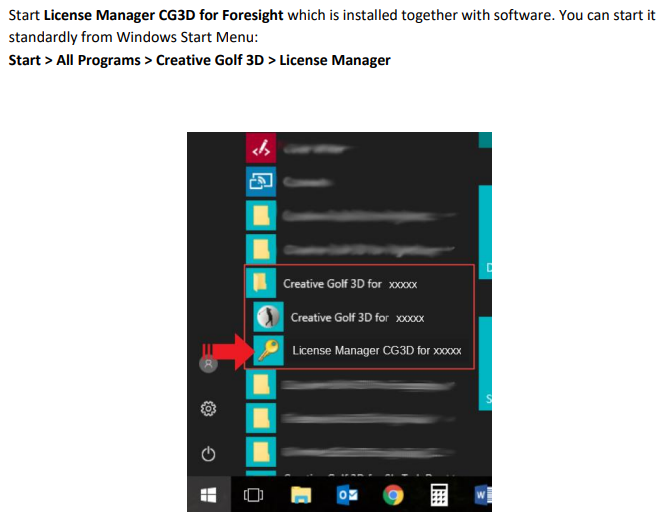 Add Product Key:
If you have a dongle for Main Program (Basic Set), the Product Key is preinstalled on the dongle, and it is not necessary to insert it; this step for Basic Set is omitted.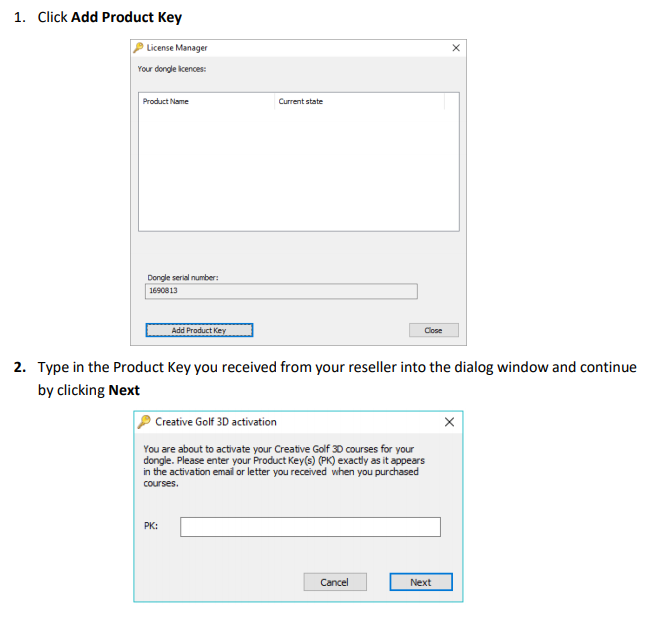 Online Activation: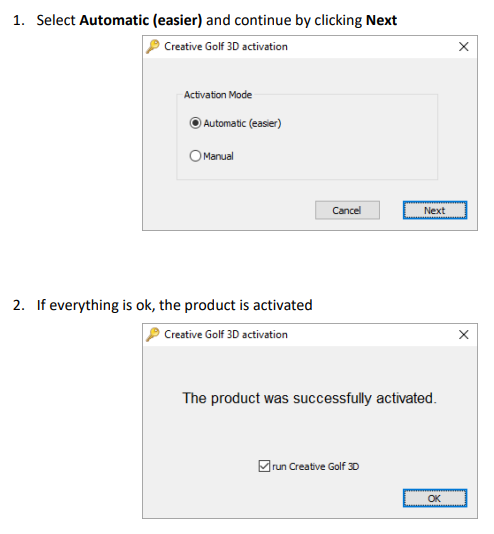 Offline Activation: