To reload the assignment of the Remote Control to the ForeCaddy cart you should do the following:
NOTICE: Your Remote should buzz slightly when connected correctly, indicating it is seen by your computer. If this does not occur please attempt this process with a different cable, or have the remote charge for an hour and try once more.
1. Install and Launch the latest ForeCaddy Firmware Tool
2. Enter the entire SN and the Version Number, based upon the release notated on the Cart or Remote (V1, V2, Ect). Then follow the version assignment with the Full SN Thread listed on the Remote Control of on your ForeCaddy Cart Sticker:
a. Remote SN Identification: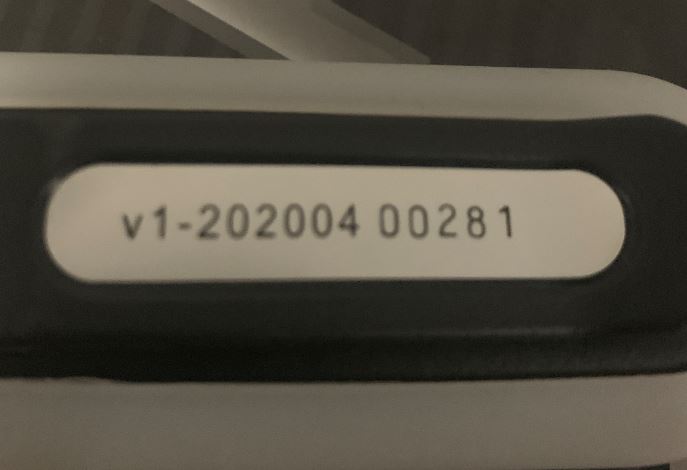 b. The Firmware Tool (note: Enter the entire string as shown below. If Technical Support Asks, the actual SN of the Cart is the last five digits, as highlighted below)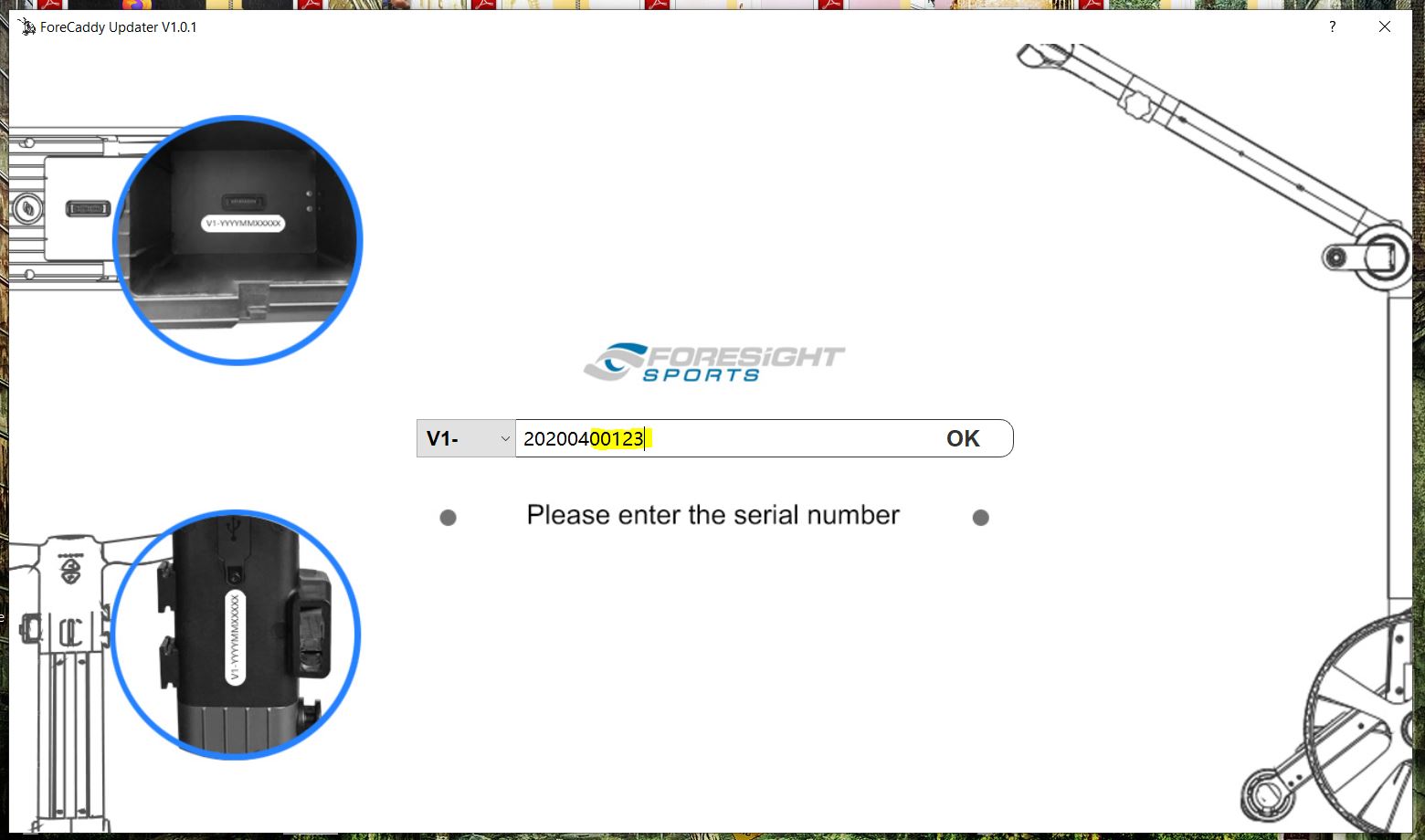 3. Select OK, and then proceed to the Operations menu. Select, the Update Remote Option, and Confirm. If you have not connected the remote to the computer using the Firmware Upgrade Tool you will not be able to continue until doing so).
4. Select the Match ID option from the bottom Left of the menu. If this does not occur please attempt to repeat these steps. The entire Match Process should take a minute or two to complete.