If you open up FSX Pro and are stuck in a User Agreement screen pictured below or a similar situation where Pro is frozen. The steps in this guide can assist you in resolving this issue.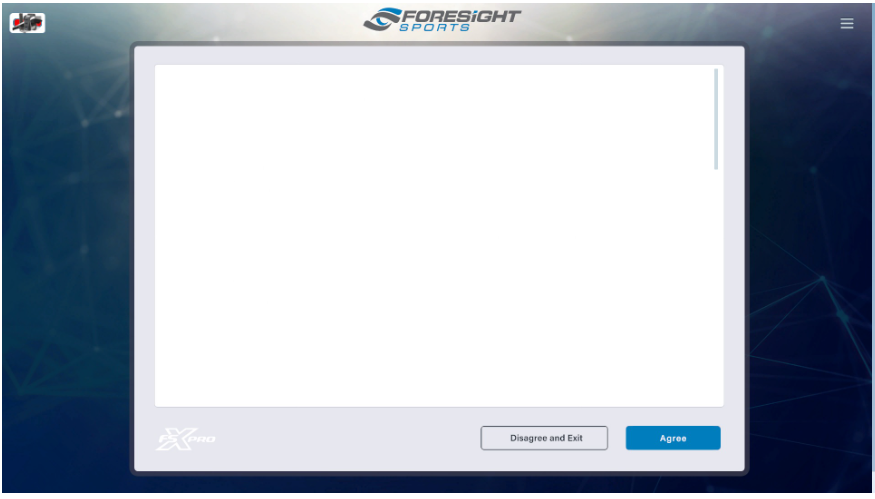 To make it past the EULA, please shift+delete all of the files within the FSX Pro data folder. These files can be found under "This PC" in the Windows File Explorer folder in the following file pathway:
C:\Users\YOUR_ACCOUNT_FOLDER\AppData\LocalLow\ForeSightSports\FSX Pro
If you do not see the AppData folder another way to get to it on the keyboard press the Windows key+R and the run command comes up type in %appdata%>enter>go back one folder or click on the AppData folder>LocalLow\ForeSightSports\FSX Pro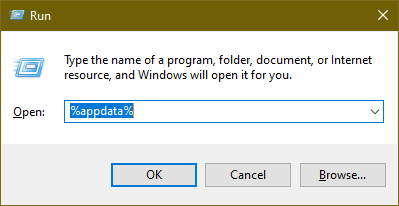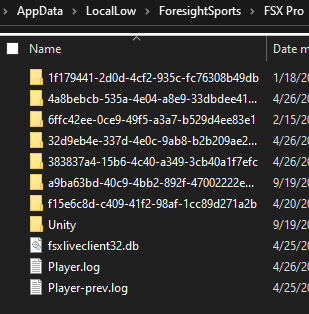 Once inside the FSX Pro folder highlight all the files and shift+delete everything inside.
If you are still having similar issues after opening FSX Pro try the steps above again and then restart the PC.
Once the PC is up and running open FSX Pro.
Alternatively, you can simply uninstall/re-install the software. However, I would suggest the solution above for the fastest resolution.
If you have any issues or questions feel free to visit the support page or submit a support request: SUBMIT A SUPPORT REQUEST