The Launch Pro devices allows for a 1 Year Promotional Basic Subscription (once processed by the user during the device registration process).
PLEASE NOTE: The FSX 2020 License is only available once an UNLOCKED purchase has been made for the device. Before that, Silver and Gold Subscription will allow for access to the FSX SUBSCRIPTION software (different from FSX 2020 used for unlocked Launch Pro devices). FSX SUBSCRIPTION does not require a activation code, as the device holding the Silver or Gold Subscription will act to unlock the software for use when connected.
Please review the Bushnell Golf Launch Pro Subscription Page,
To access this information, scroll down the screen and select the "See All Features" option on a subscription to review what is available for each subscription.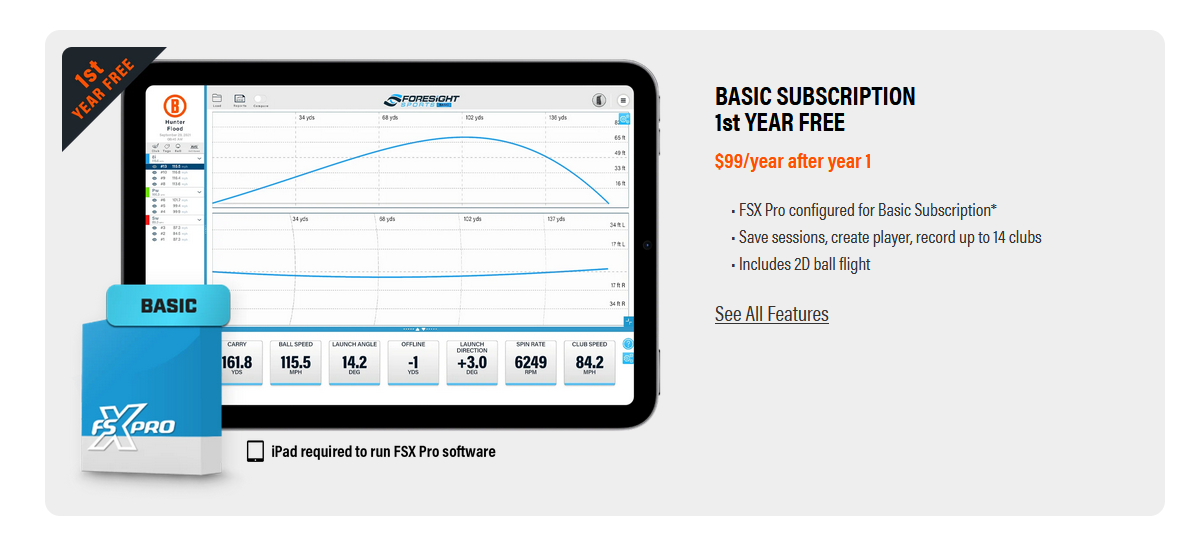 If you have additional questions, BUSHNELL SUPPORT will be the primary contact for all Technical Support and Customer Service questions related to Launch Pro customers: