Correct use of the GC3 device is very important in order to guarantee function and accuracy. This begins with proper placement of the device in your hitting area.
Proper Placement Of GC3 Device:
The device should be placed on the same level hitting surface as the ball. This is illustrated below.
If you are using the device outdoors please be sure to attempt to always have the ball on the same level surface as the device as well. Accounting for any items that could be blocking the cameras from fully seeing the ball.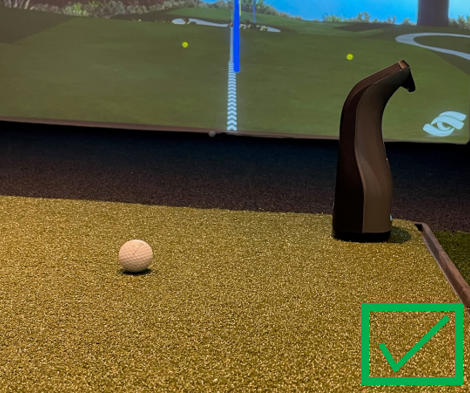 Incorrect Placement Of GC3 Device:
Incorrect placement of the device below the hitting surface will result in issues with ball lock and data accuracy. This is because the cameras on the device are unable to fully see the ball during use.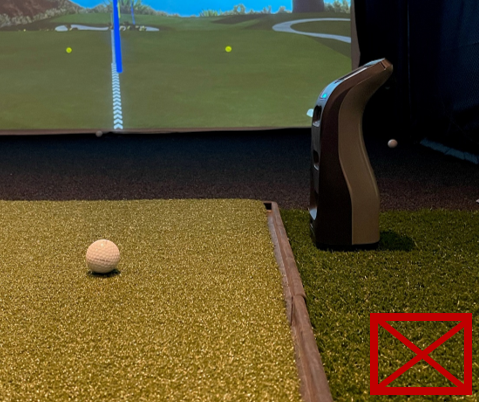 Questionable Placement Of GC3 Device:
Elevated placement of the device is not recommended, but if the cameras are able to fully see the ball and gain ball lock then the function and data collection will be accurate.