Understanding Hitting Zones And Ball Find Area
Before you calibrate, observe the below diagram to see how a properly configured GCHawk's hitting zone would appear.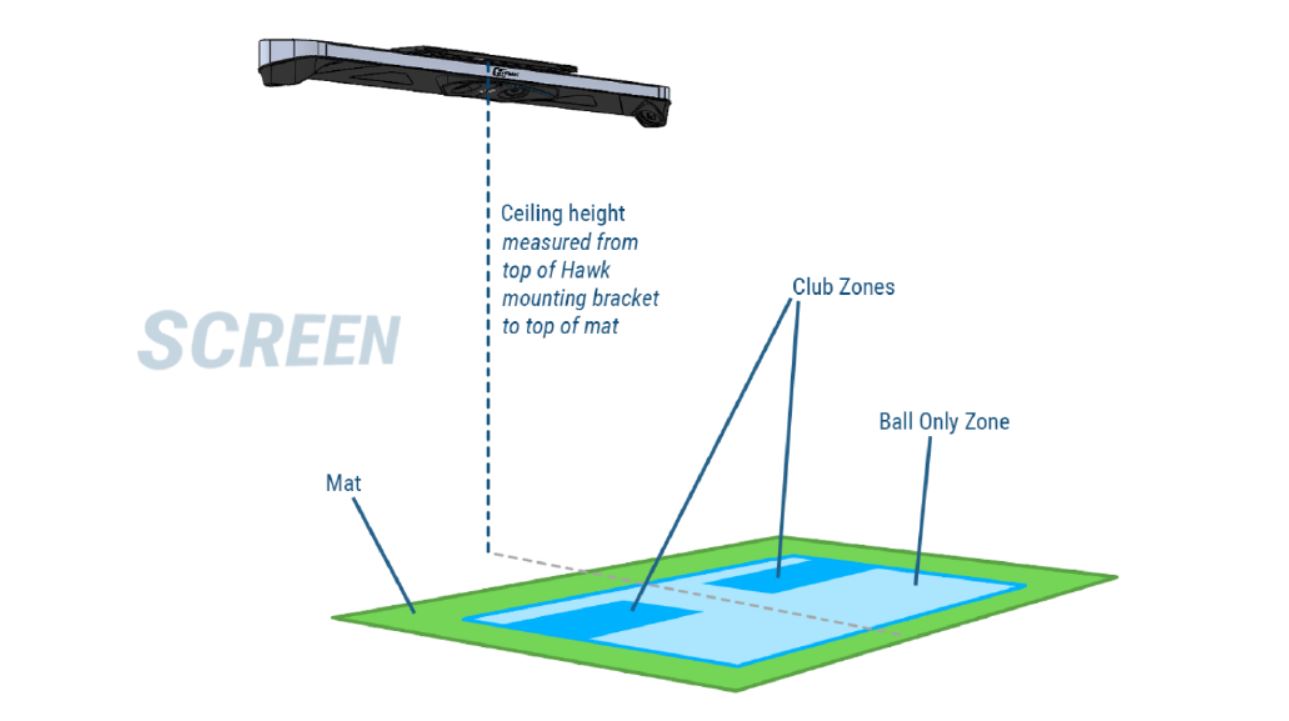 When mounted properly the Ball Only ball find zone should be large and cover your Hitting Zone on your mat correctly.
When in Ball & Club Mode, the ball find zone is smaller and located in the Front Left and Right handed side of your hitting zone as shown above.
If you have continued issues please be sure to review the other trouble shooting guides that appear relevant to the issue you are encountering.