This will allow full visibility of network traffic on your machine.
Here are the Instructions:
1) Download and run the installation for the Fiddler 4: Network Traffic Diagnosis Tool
2) Run the fiddler application and then monitor the traffic- for a failed attempt you will want to review the following items (failed network items are noted in red)
3) Select a line, then select inspectors (raw and raw, red will show an error, here I just selected a line to help illustrate what to review).

4) Often using this tool will help us identify that a username is incorrect or a password login has failed. It may also indicate that reaching the api.foresightsports.com has failed (indicating a network or firewall issue).
5) Once a session captures a few failed attempts we will need to have the session exported and sent for review and diagnosis. To do this, select Ctrl-A for all data – then right click and select Save > Select Sessions > In ArchiveZIP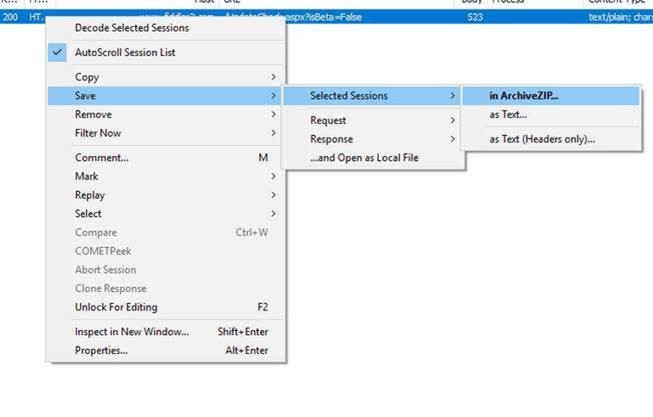 6) Then send the saved ZIP file by submitting a new Support Request Form and adding this as an attachment or by responding to your existing Support Ticket.
This is rather simple and will come in handy for you to trouble shoot network related issues like this one.