In order to uninstall your windows software or application, you would need to access the Windows Control Panel and then Programs/ Uninstall a program window.
* PLEASE NOTE: If you are removing a simulation software, be sure to first deactivate your software licenses and course activation from FSX LIVE for use again in the future. To understand more about that please see this guide: FSX LIVE: Releasing A License / Deactivating Courses For Reuse
To proceed to uninstall a software or application, please follow the steps below:
1. Go to your Windows Search Bar, and Search for Control Panel:

2. Under the Programs Header, select "Uninstall a program"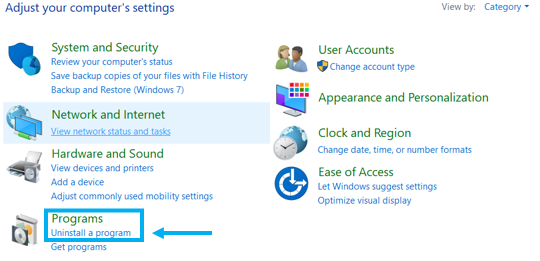 3. You will be presented a list of all available software applications currently installed on your computer. Locate the item you wish to remove, select it, then select the Uninstall button from the top of the window: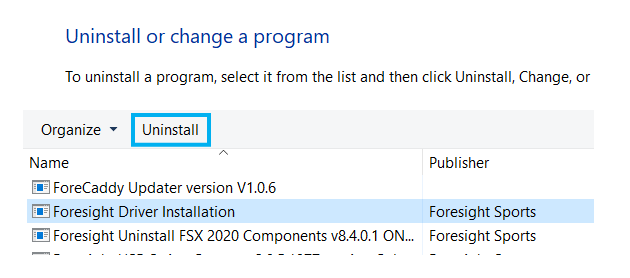 4. Windows will now uninstall the application based on your selection. This is final, and is not able to be recovered, so be sure of your selection before proceeding.