If you open up FSX Pro and stuck in a User Agreement screen pictured below. The steps in this guide can assist you to resolve this issue.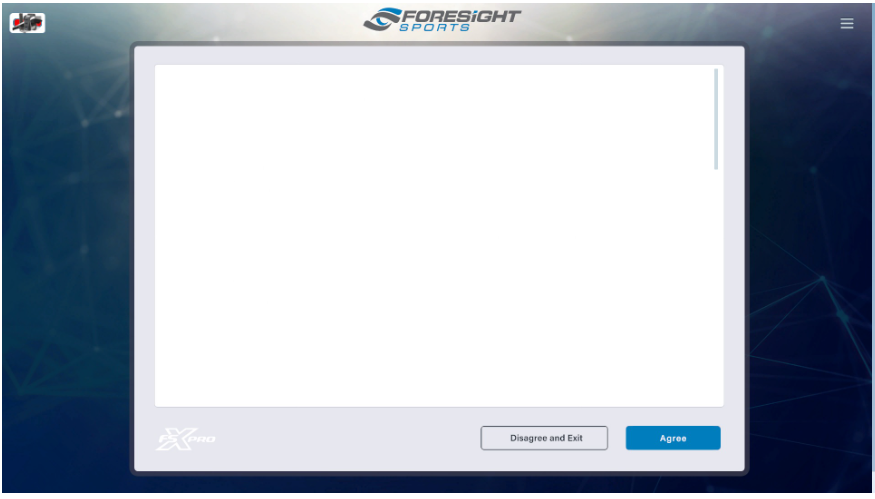 To make it past the EULA, please shift+delete all of the files within the FSX Pro data folder. These files can be found under "This PC" in the Windows File explorer folder in the following file pathway:
C:\Users\YOUR_ACCOUNT_FOLDER\AppData\LocalLow\ForeSightSports\FSX Pro
If you do not see the AppData folder another way to get to it on the keyboard press the Windows key+R and the run command comes up type in %appdata%>enter>go back one folder or click on the AppData folder>LocalLow\ForeSightSports\FSX Pro
Once inside the FSX Pro folder shift+delete everything inside.
Alternatively, you can simply uninstall/re-install the software. However, I would suggest the solution above for the fastest resolution.